Bestechman
Bestechman Mini Dundee BMK03F - 2.92" D2 Grey DLC Blade, Blue Grey G10, Flipper
Regular price
Sale price
$94.95
Unit price
per
Sale
Sold out
2 in stock
The Bestechman Mini Dundee folding knife seamlessly harmonizes compact versatility with robust functionality, embodying the perfect fusion of meticulous craftsmanship and innovative design. Boasting a blade length of 2.92 inches (74.1mm) and an overall length of 6.89 inches (175mm), this exceptional EDC tool strikes an impeccable equilibrium between portability and practicality. Crafted from resilient D2 steel, the blade showcases a sleek Grey DLC finish that not only enhances its aesthetic allure but also fortifies its resistance to corrosion. With a slender blade thickness of 0.126 inches (3.2mm), the knife excels in precision performance, establishing itself as a trustworthy companion for a diverse range of tasks.
The handle of the Mini Dundee, painstakingly fashioned from Blue Grey G10, emanates an enduring charm while ensuring a secure and comfortable grip. Its liner lock mechanism guarantees unwavering stability during usage, instilling a sense of confidence in every maneuver. The deep carry pocket clip, conveniently adaptable for both left and right-handed carry, underscores the knife's versatility to cater to various preferences. Impressively lightweight at 2.40 ounces (68.3g), the Mini Dundee serves as a testament to ergonomic ingenuity and functional design. Conceived by the visionary Ostap Hel, this folding knife masterfully embodies the harmonious marriage of aesthetics and performance, rendering it an indispensable choice for EDC enthusiasts in search of a compact yet exceptionally capable tool.
SPECIFICATIONS
Blade Length: 2.92"(74.1mm)
Handle Length: 3.97"(100.9mm)
Overall Length: 6.89"(175mm)
Blade Thickness: 0.126"(3.2mm)
Blade Material: D2 Steel
Blade Finish: Grey DLC
Handle Material:  Blue Grey G10
Locking Mechanism: Liner Lock
Pocket Clip: Deep Carry, Left / Right Carry
Weight: 2.40 oz (68.3 g)
Designer: Ostap Hel
Share
View full details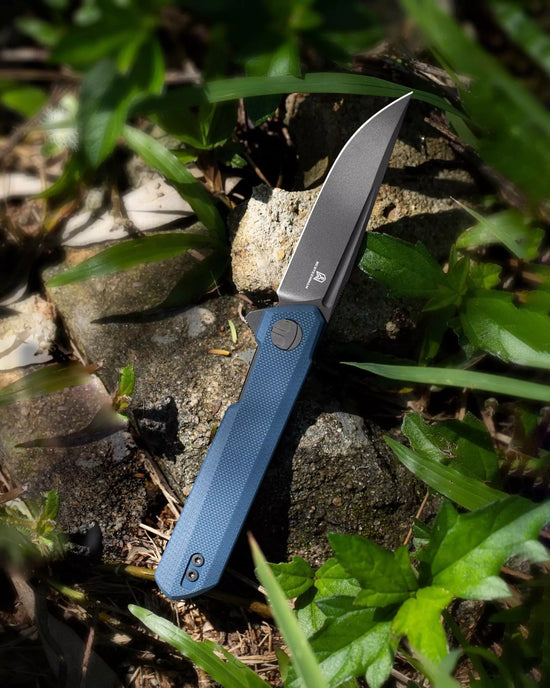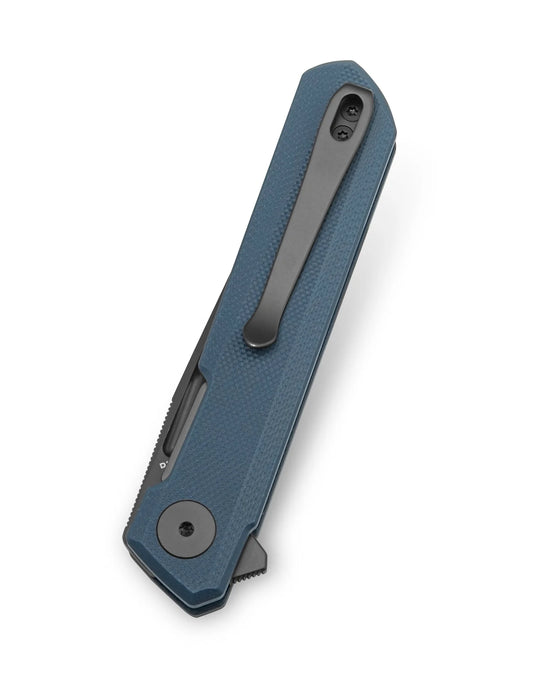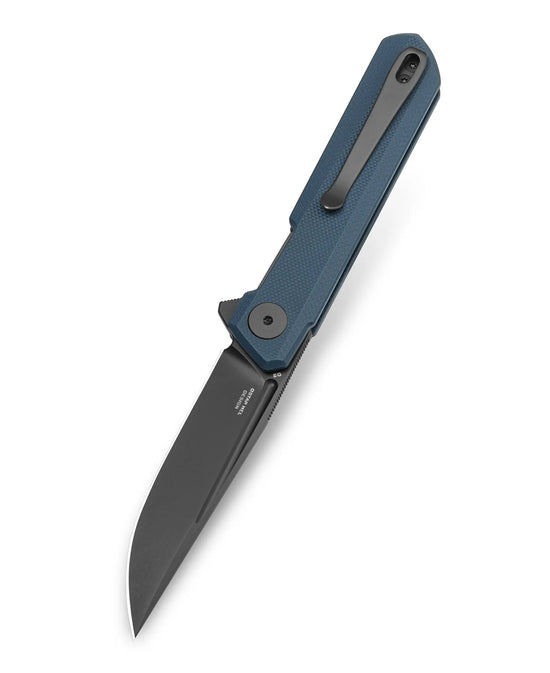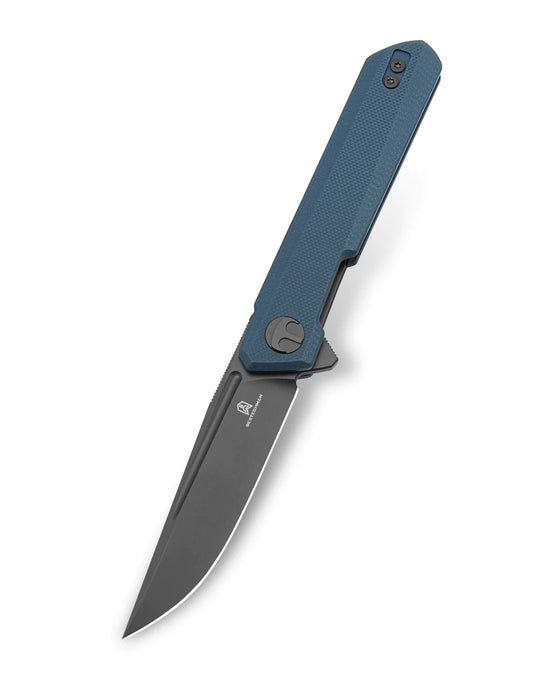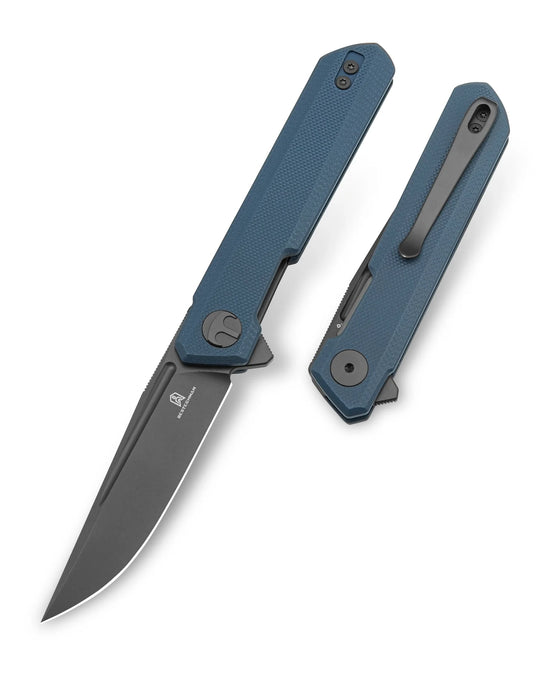 Great pocket knife
Great pocket knife in small size. Packaging was great, protected with recyclable materials and also included sticker, lollies and band aid.